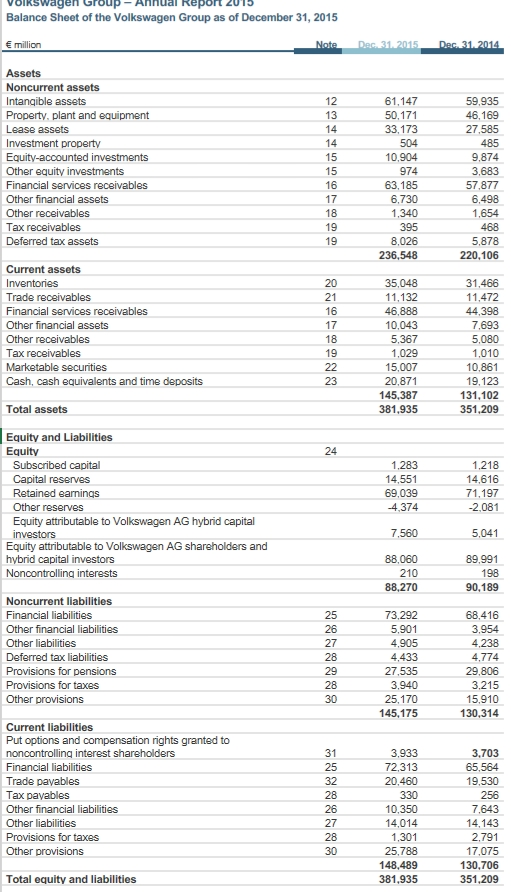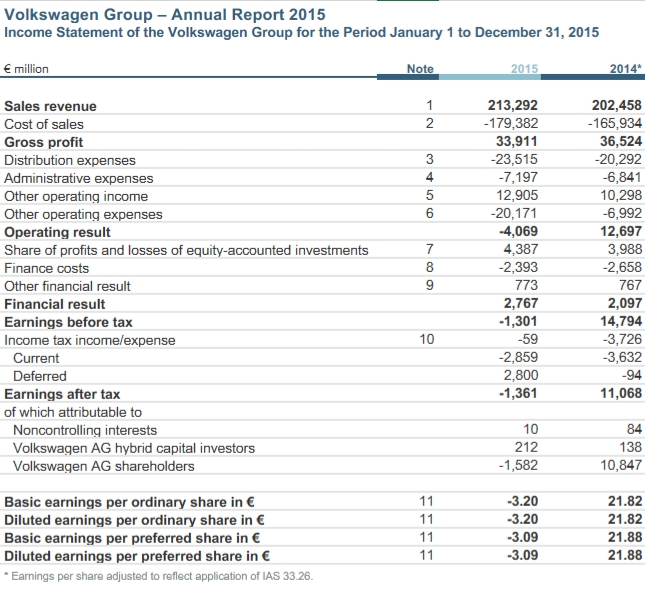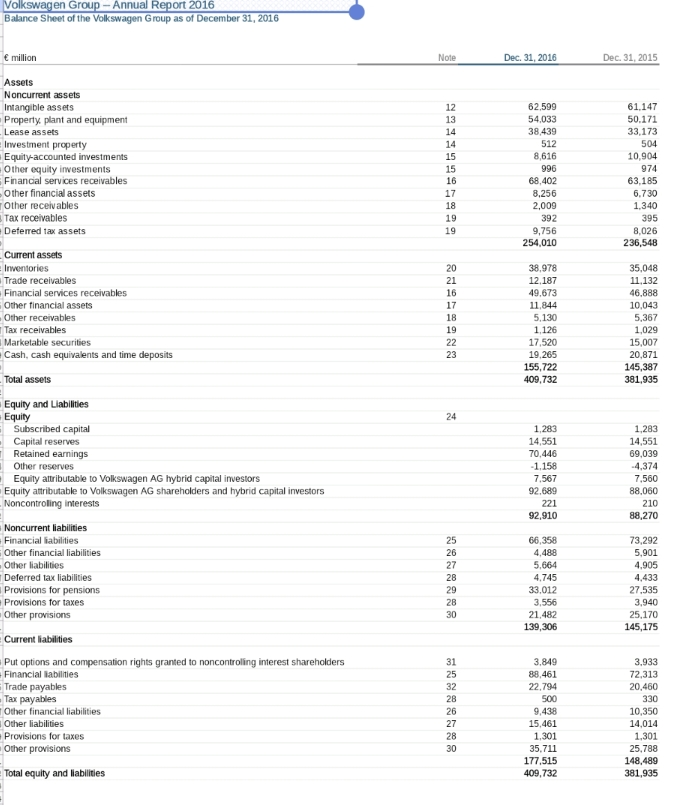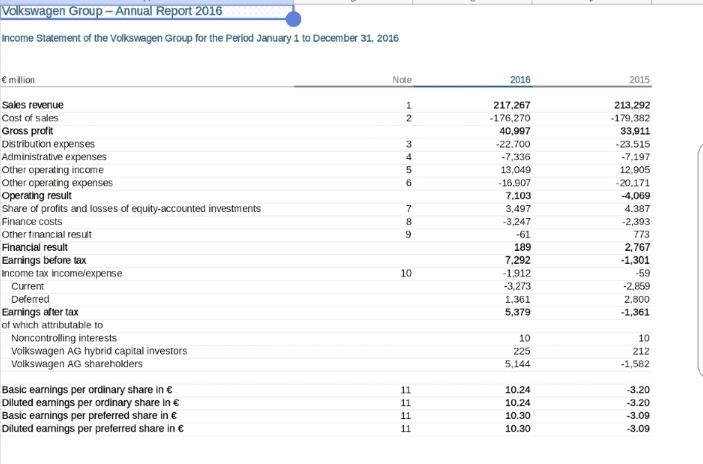 What is Volkswagen Group's Inventory Turnover Ratio for 2016 and 2015?
Example: Inventory Turnover Ratio
Inventory turnover ratio compares cost of goods sold to average inventory and measures the ability to sell inventory.
Cost of Goods Sold/Average Inventory
(Average inventory = Beginning Inv + Ending Inv/2)
2013 = 1,073,514/14188 = 75.66
2014 = 1,420,994/14188 = 100.15
Chipotle has a very high inventory turnover ratio due to the fact that the company is able to purchase products, such as meats and vegetables, fresh and use it before it expires. This allows them to keep less inventory on hand. These ratios indicate that Chipotle sold more than $100 dollars of inventory for every $1 dollar of inventory it had on the shelves.
OIRSwagen GroupAnual Report 2u15 Balance Sheet of the Volkswagen Group as of December 31, 2015 7 1 Property, plant and equipment 3 investments Current assets Cash, cash equivalents and time deposits 4 Retained earnings Equity attributable to Volkswagen AG hybrid capital Equity attributable to Volkswagen AG sharsholders and pensions 5 Put options and compensation rights granted to 9 Total equity and liabilities